08/12/2018 to 06/01/2019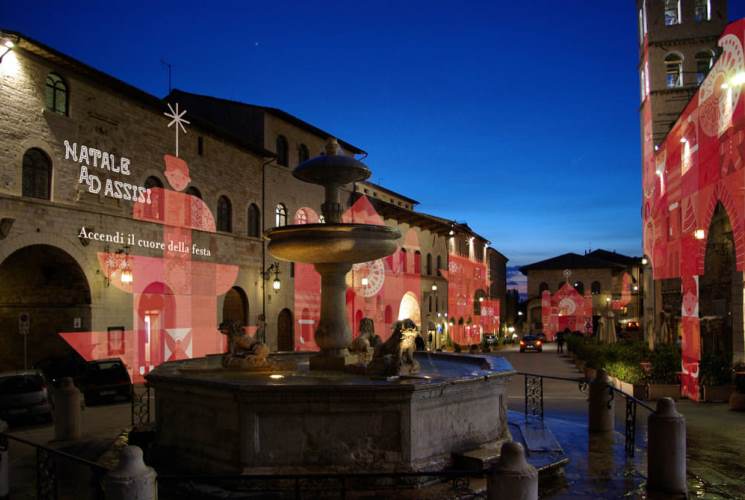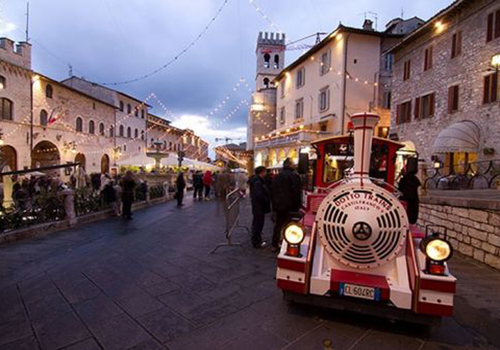 CHRISTMAS IN ASSISI Light the heart with feast
From 10:00 to 21:00
Assisi is the ideal destination in Italy for the Christmas holidays. It is for its values ​​that have always conveyed the message of St. Francis. It is for its natural conformation that makes it in those days and not just a beautiful "Presepio Town". That presepio that St. Francis created first. That presepio that will then be the protagonist in many corners and spaces of the City starting from Piazza del Comune and that for many years also characterizes some magical locations through the beautiful Living Presepio organized with passion and care by the inhabitants of this beautiful city.
The liturgical celebrations, traditionally linked to the Christmas period, in the basilicas and cathedrals of the city, many of which are accompanied by the songs of the famous Choral groups of Assisi that many people already know thanks to television broadcast but seeing them in live is another experience.
The City of Assisi from this year intensifies program and ideas.
The lights and images will be projected in two symbolic places: the Rocca Maggiore and Piazza del Comune by an artistic project of video lighting that will leave everyone speechless!
From December 8th to January 6th the evocative Palazzo del Monte Frumentario will host an exhibition / market on the traditional Toy with educational workshops and projects will take place during the weekends in collaboration also with the local wine producers (christmas market).
The Teatro Metastasio will open its doors from 8 to 25 December becoming  the House of Santa Claus: an event show format capable of joyfully entertaining families and children.
Many shows and performance held by the Theater Season of the Lyrick Theater, the Teatro degli Instabili and the many cultural energies of the City of Assisi.
This will be an unforgettable experience, full of family value, solidarity, joy, hope. To the mysticism and spirituality linked to the history of the City of San Francesco are added the synergies of all the realities that live and operate in the territory of the Seraphic City, City of Assisi, City of the Nativity, City twinned with Bethlehem. All together at work to compose a very rich calendar of events including New Year's Eve in Piazza del Comune.
The local cuisine and gastronomy will fill in the menus of the many quality restaurants present in Assisi and will satisfy your palate.
Don't miss it!