07/12/2018 to 10/01/2019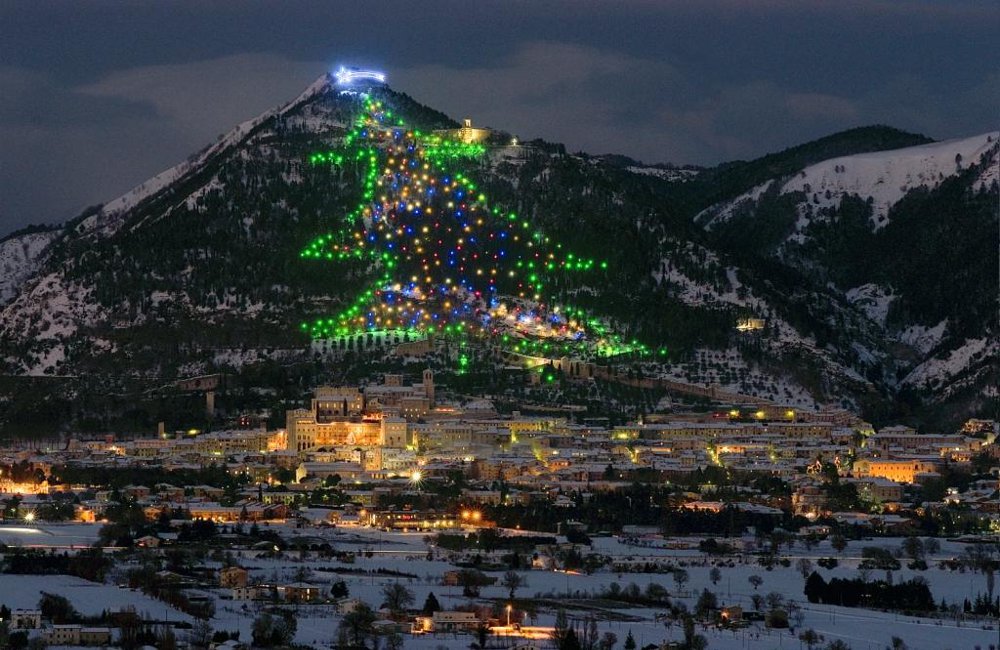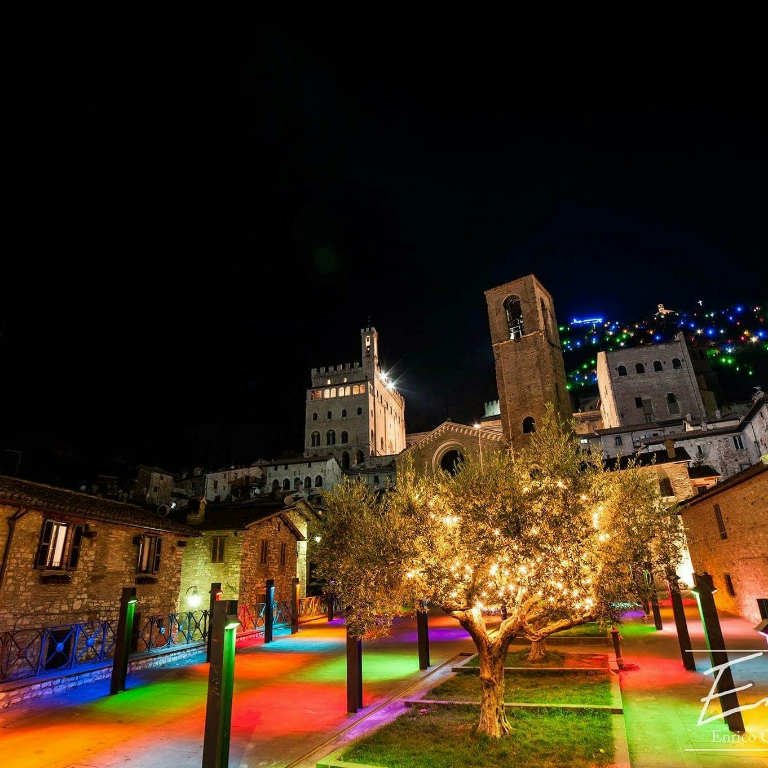 Like every year, since 1981, the Christmas tree lights of Gubbio, the biggest Christmas tree in the world, will be turned on during Christmas.
The Gubbio Christmas Tree lights up every year on December 7th, on the eve of the day of the Immaculate Conception. It stays on every day, from sunset to late at night for the entire Christmas season.
The Guinnes awarded Christmas tree is built on the slopes of Mount Ingino, just above the town of Gubbio. The tree is made every year using more than 700 light sources. It is 750 meters high and occupies an area of ​​130 thousand square meters.
The light starts from the walls of the medieval city and arrives at the Basilica of the Town's Patron, sant'Ubaldo, placed on top of the mountain. The comet star is placed on the real peak. There are over 300 luminous points of green that outline the contours of the tree while the central body is colored by over 400 multicolored lights. 1,300 hours of work were needed to build the tree.
The lights will be turned off on January 10, 2019.
For further info: http://www.alberodigubbio.com/