20-30 June 2019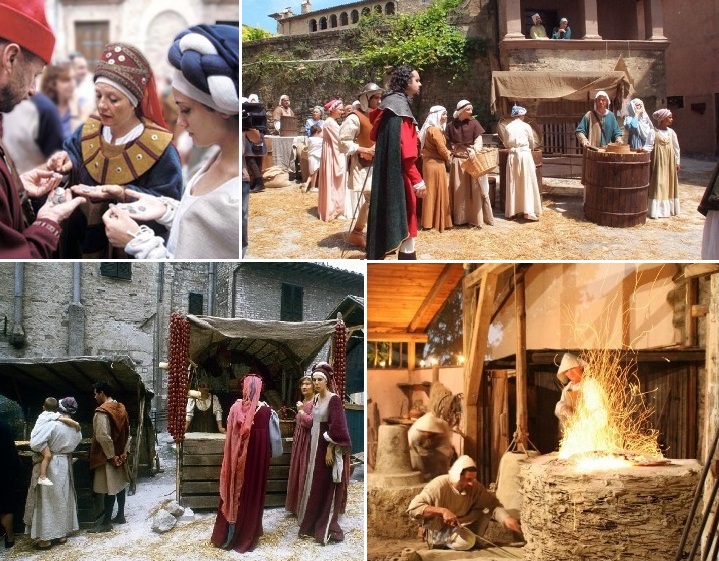 The word came from  "guaita o gaita", a term which indicates the four quarters divided in Bevagna.
The event started  since a decade ago, to revive the significant of the good old merchant days which developed in the quarters. each gaita has their own specific characteristics artisan works which offer local product and mastery. Inside the town the streets are filled with stalls offering fabrics, leather goods, wicker handcrafts, rope handcrafts, wrought iron, copper candle holder, local cheese, fish, bread, and pizza.
For the entire week of the event there are also crafters to recreate the athmosphere of the medieval age; the anthique technique of crafting and production in fabrics, iron, and food ( wheat).
in the opening ceremony of "Mercato delle Gaite" the whole town will be united in the main square in a festive and original medieval setting;  archery contest, the tavern; the strong and suggesting athmosphere where you will have the chance to taste food from antique recipes, enjoy your palate with a long forgotten flavour,  aside from that, this event is not only about culture and medieval religiosity but also music, Theatre.
http://www.ilmercatodellegaite.it/